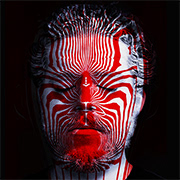 Hi, my name is Eduard Horn. I'm a designer (MSD - Münster School of Design)
and visual artist / photographer based in Münster, Germany.
The idea of ever changing identity of a person and humanity in general is a key-subject of my work. Artistically I would like to go beyond the boundaries of digital and "handmade" art; to break the limits between Fine Arts and Applied Arts and traditional and new media even further.
Since 2015 I am especially interested in the fields of experimental analogue photography.
Please
contact me
if you have any questions or inquiries.
Thank you!
Imprint
Eduard Horn
Gerhardstraße 31
48145 Münster
Germany
E-Mail: ed.horn(at)gmx.de
Phone: (+49) 157/ 37 54 62 52